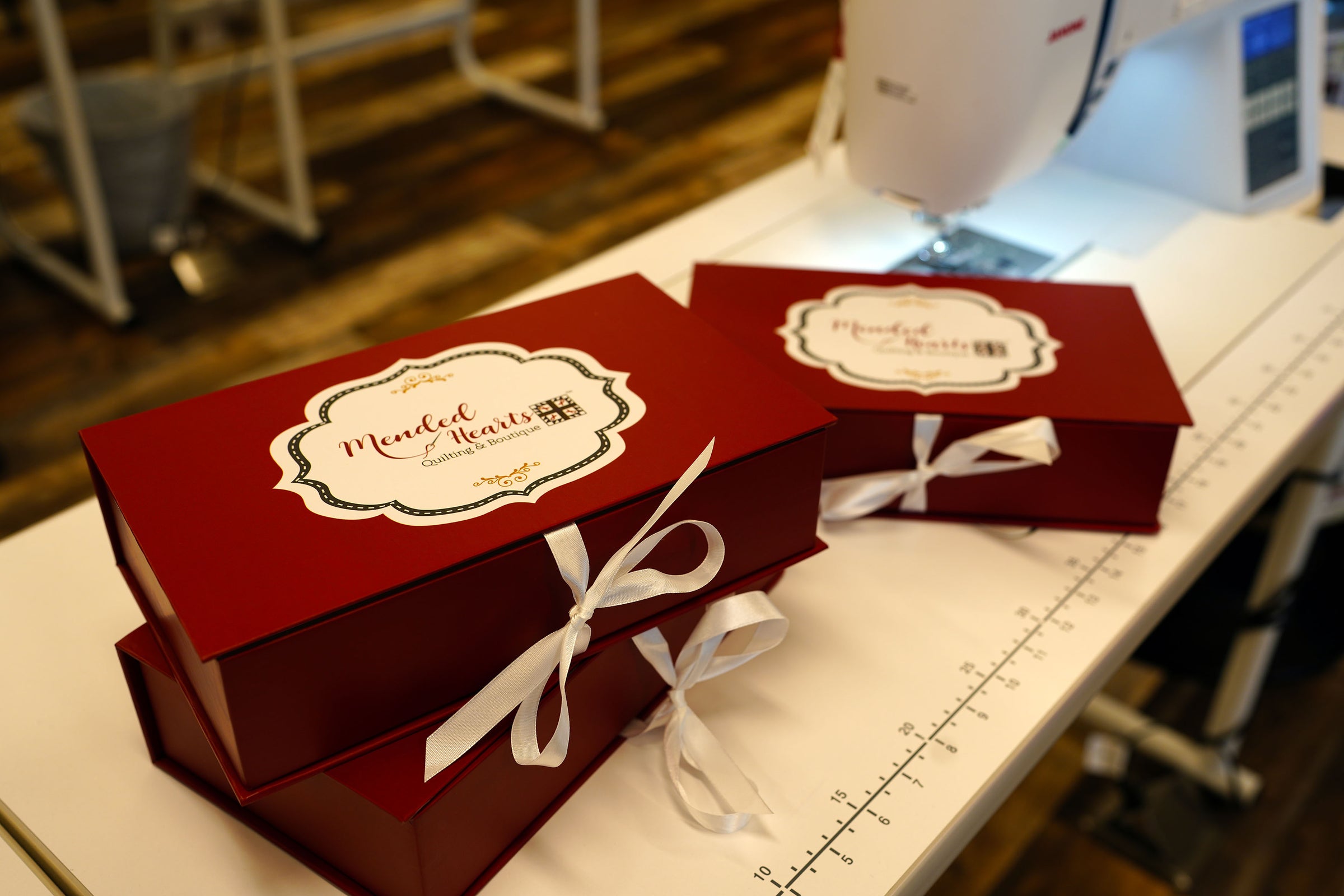 Introducing Our New
Quilting Subscription Box
Put together by quilters for quilters, this sweet monthly subscription box sets a new industry standard.
Learn More
★★★★★

I ordered online from Mended Hearts Quilting and Boutique because they had a beautiful piece of fabric I hadn't found elsewhere. The price was excellent and I received my purchase VERY quickly. I couldn't believe how fast it got from Iowa to Florida! It was packed with obvious care and included a personal message. I am very impressed with Mended Heart's selection, online shopping experience, service and communication and will definitely shop there again.

Vivian P.
★★★★★

I placed an online order. Upon order fulfillment, they discovered the image attached to that item was not the same product and called me to verify which I wanted. As it turned out they didn't have the product I thought I was ordering, but were kind enough to find and send photos of alternatives for me to select from. Quick shipping and excellent customer service/attention to detail! I would definitely order with confidence from this shop again!

Shari K.
★★★★★

I recently ordered my Janome 100th Anniversary fabric from Mended Hearts. I chose them over other stores that popped up when I google searched the fabric because I love their mission. As a Labor & Delivery nurse I see newborns with cardiac issues and have to help their Mom's with a baby in the NICU. My firstborn was in the NICU for 11 weeks as he was a 29 weeks preemie...38 years ago! I am very blessed that he never really had any issues except growing. I think Mended Hearts has a wonderful mission and I will certainly buy from them again. I received my fabric nicely packaged with a very nice personal thank you note! Great Business!

Robyn C.